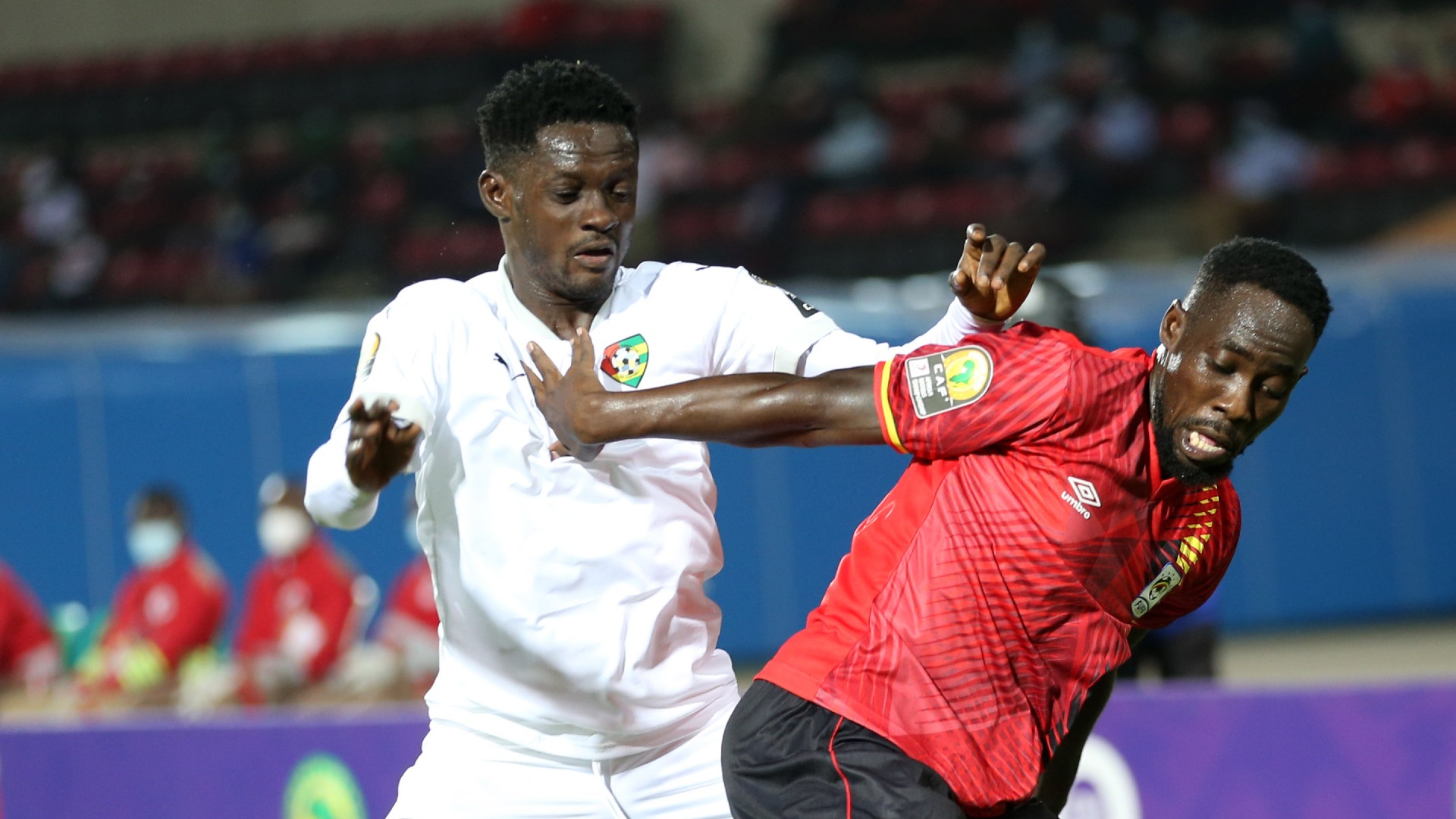 Uganda 1-2 Togo: Cranes' chances of advancing to quarters dimmed by Togo
Defending champions Morocco lead the pool with four points, and the East Africans have it all to do in their final group game
Uganda Cranes' chances of making it to the quarter-final of the African Nations Championship suffered a blow when they fell to a 2-1 defeat against Togo in a Group C game played at the Stade de la Reunification in Douala on Friday. 
Paul Mbowa scored an own goal to give the West Africans the lead, but Saidi Kyeyune equalized with a screamer before Richard Nane sealed the win in favour of the Sparrowhawks with a well-taken volley.  
Coach Johnny McKinstry opted to start Denis Iguma in place of Paul Willa, while experienced midfielder Tonny Mawejje came in at the expense of Karim Watambala. 
Editors' Picks
With Milton Karisa injured, Muhammad Shaban took his position while Ibrahim Orit was preferred ahead of Vianne Sekajugo.
The East Africans who started the game on a high, putting their opponents under pressure from the off.
In the third minute, an Iguma rocket from about 35 yards narrowly missed the target. 
The Sparrowhawks won a corner in the sixth minute; Ismail Ouro-Agoro rose highest and headed it past goalkeeper Charles Lukwago. However, Mbowa managed to make a goal-line clearance to deny him a certain goal.  
In the 23rd minute, Joachim Ojera was fouled on the edge of the 18-yard area by Messan Toudji. However, Bright Anukani wasted the opportunity as he played the set-piece straight into the path of his opponents.
Just over 10 minutes later, Abdoul-Halimou Sama committed a foul about 20 yards from the Togolese goal. Skipper Mawejje was tasked with the responsibility of taking the free kick, but he failed to get the ball past the wall and the chance was lost.
Uganda were the better side in the first half but failed to capitalise on the chances they had. Despite sharing the possession, the Sparrowhawks were indecisive in the final third and lost possession regularly.
Togo started the second-half more strongly and managed to win a corner in the 48th minute. They caught the Cranes off guard with the subsequent short corner, and the unmarked Abdou-Samiou Tchatakora connected with a header. The unfortunate Mbowa deflected the ball into his own net as he attempted to push it out.
Three minutes later, Kyeyune equalized with a 40-yard strike that hit the underneath of the crossbar before crossing the line.
The Sparrowhawks were not done, and they reclaimed their lead in the 57th minute. Nane spotted Lukwago out of position, and unleashed a strong volley which also hit the inside of the crossbar before bouncing into the net.
In the 70th minute, Lukwago had to be at his best to deny Ouro-Agoro who was let loose by the defenders in a dangerous area. The ball went out for an unfruitful corner. 
Earlier, reigning champions Morocco were held to a goalless draw by the impressive Rwanda at the same venue.
The Atlas Lions lead Group C with four points, with Togo on three, while Rwanda and Uganda are on two and one respectively
Uganda XI: Charles Lukwago, Denis Iguma, Aziz Kayondo, Mustafa Mujuzi, Paul Mbowa, Shafiq Kagimu, Tonny Mawejje, Bright Anukani, Ibrahim Orit, Joachim Ojera, Muhammad Shaban
Togo XI: Abdoul-Moubarak Aigba, Bilal Moussa, Abdoul-Sabourh Bode, Messan Toudji, Marouf Tchakei, Abdou-Samiou Tchatakora, Yendoutie Richard Nane, Ismail Ouro-Agoro, Abdoul-Halimou Sama, Kokouvi Dodzi Amekoudi, Kparo Jarry Ahoro