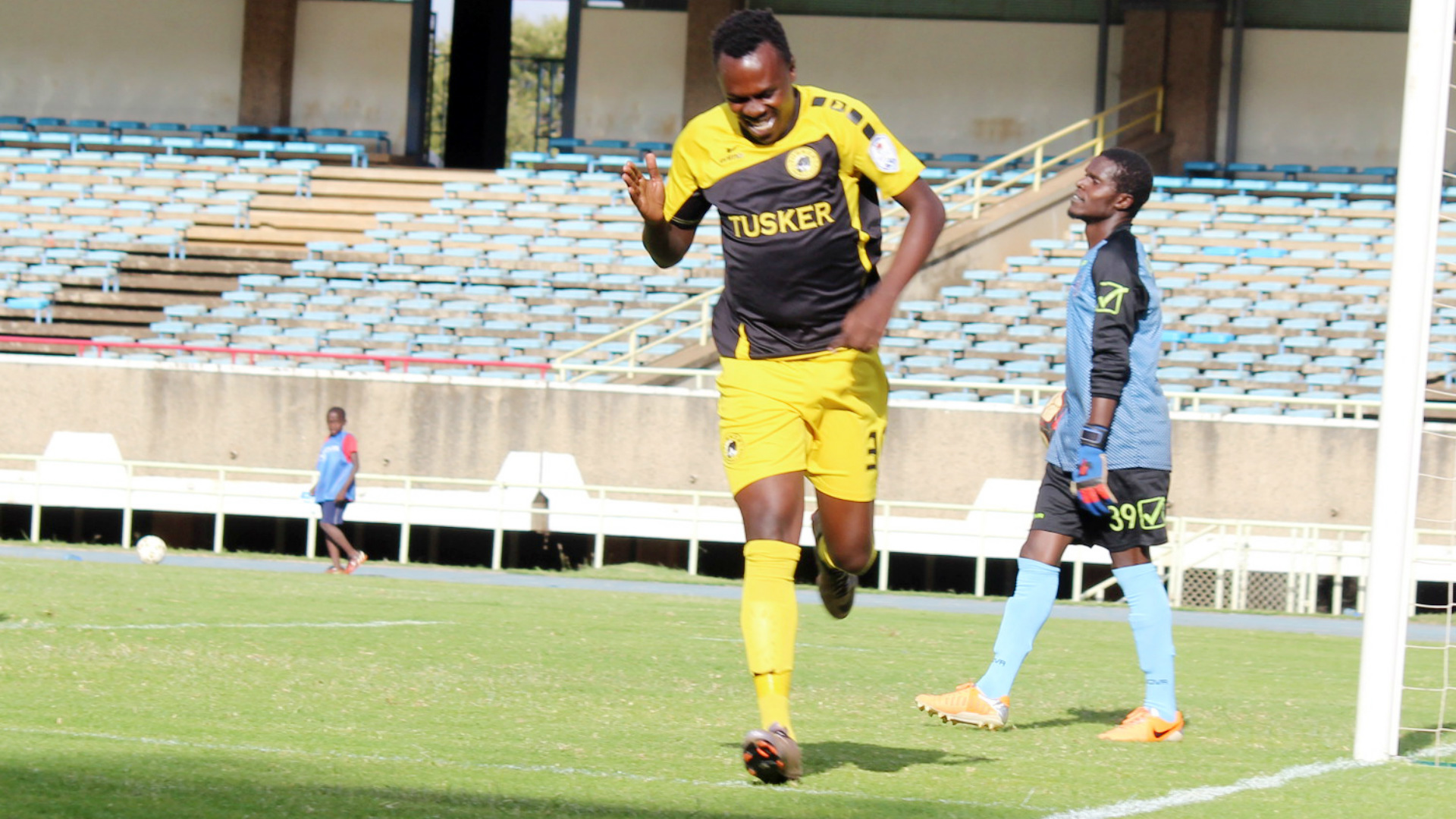 Tusker have confirmed the release of winger Kevin 'Ade' Omondi and Peter Nzuki.
According to the club's chairman David Aduda, the duo were rendered free agents after their contracts with the Brewers expired on December 31, 2020.
Both players joined the FKF Premier League side at the start of the 2018 season and Aduda has now confirmed to Goal their contracts will not be renewed.
Editors' Picks
"I can confirm both Omondi and Nzuki have left the club after the expiry of their contracts," Aduda told Goal on Monday. "We opted not to renew their contracts for various reasons and as a club, we wish them well in their next moves."
Omondi joined Tusker from champions Gor Mahia but found the rather going tough at the Brewers after he underwent an operation to repair his knee which kept him out of action for the better part of the campaign while Nzuki arrived from the defunct Nakumatt.
Tusker are currently chasing for the 2020-21 league title and on Sunday managed to secure a 1-1 draw against Sofapaka in a match played at Kasarani Stadium.
Batoto ba Mungu had taken a deserved lead courtesy of Ellie Asieche before Luke Namanda levelled matters for the Brewers to ensure they keep their four-match unbeaten run intact.
Tusker coach Robert Matano has admitted they were happy to snatch a draw from the fixture.
"We appreciate the one point gained, we played well although in the first half we were slow," Matano told Goal after the match. "[Sofapaka] started the match with a high tempo but ended up slowing down, but we expected it so we managed to contain them.
"We did not make any mistakes, if we would have done so most probably we would not have managed to get anything from the game. In the first half, they played without an established striker but they introduced them in the second half.
"We contained them, no striker scored, which means we tamed them."
On his part, Sofapaka coach Ken Odhiambo, who was handling the team for the first time after joining the side from Bandari, said they had gifted Tusker with a cheap goal.
"I have seen some mistakes that need to be worked on," Odhiambo told Goal after the match. "For example, the goal we conceded was more of a gift to them, we conceded an easy goal.
"We have lost two points; the kind of team we were playing against resorted to high balls which to me is old-fashioned. We needed to stick to our game. I have seen there are a few things that need to be changed but I will work with the players and we improve on it.
"It is about pushing them in training and ensuring we get goals. Getting one point away is not bad but we wanted maximum points."
The Brewers are now in the third position with 11 points after six games while Sofapaka are 11th with four points from five games.